Web Vitals Tool
⚡️ SpeedVitals Web Vitals Test measures Web Performance and reports both Lab Data and Field Data just like Pagespeed Insights.
The Web Vitals test can be performed from the Home Page of ⚡️ SpeedVitals.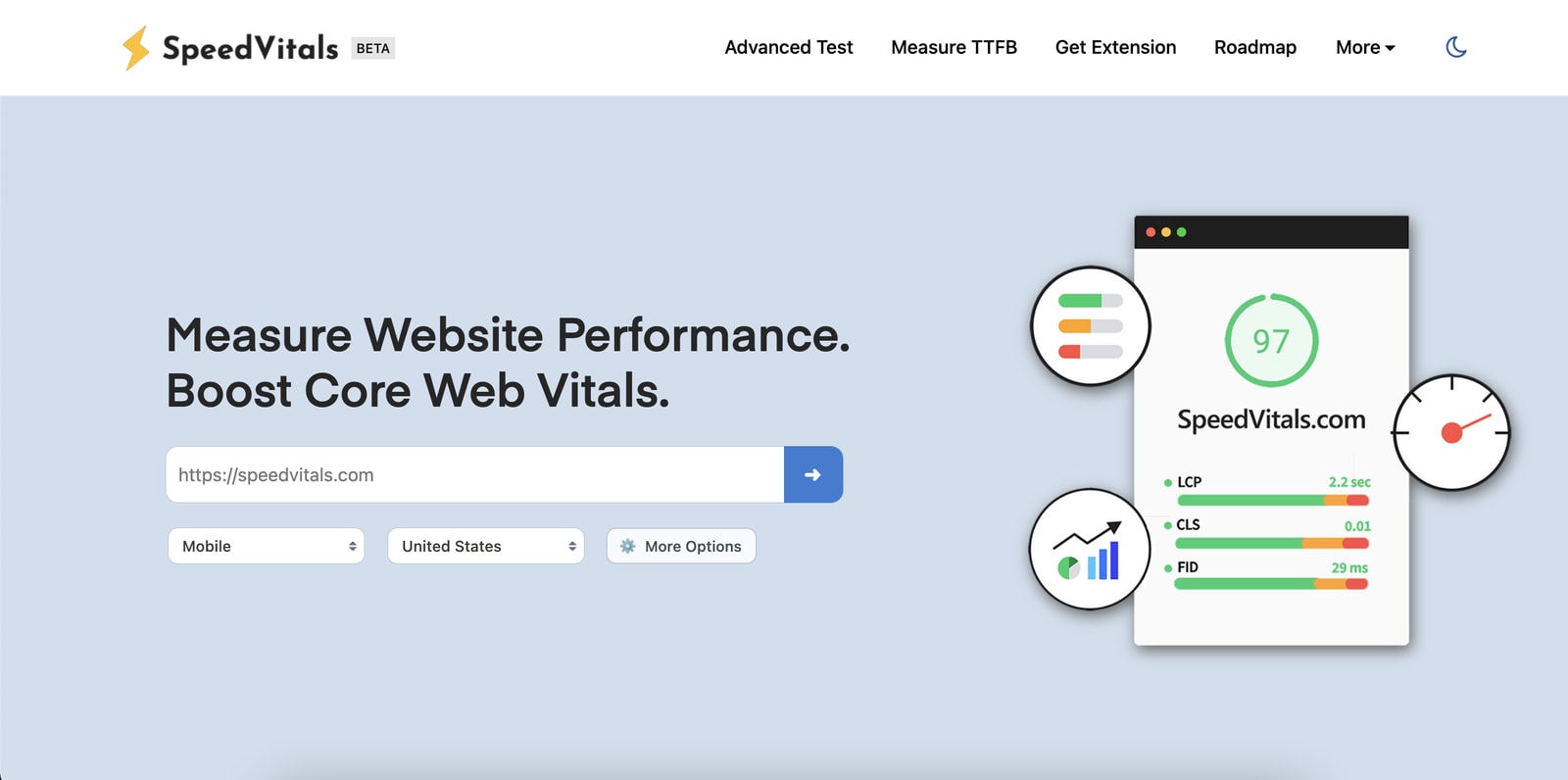 Entering Test URL​
In the URL field just below the Heading, enter a Website URL that you want to test. The color of the URL input field will turn green if the URL is valid.
If the URL field is red, double check if the URL is correct. The best way to obtain the correct URL is to visit the desired website and copy the URL from Browser's address bar.
NOTE
It is recommended to enter the Full Website URL along with the protocol (HTTPS or HTTP) to prevent the performance impact due to redirection.
Test Options​
Just below the URL Field, there's an option to select the Test Device and Test Location.
Location: The server location from where the test will be performed.
Device: The device that will be simulated for this test.
tip
Choose the location nearest to the region where most of your website users are located. For the device, we recommend testing on both Standard Mobile and Desktop options. Advance users can also choose other devices to obtain performance across various different configurations.
More Options​
⚡️ SpeedVitals provides additional test configuration for in-depth testing. These settings are only meant for advance users.
NOTE
If you're new to Web Performance testing, you can ignore these settings for now and move to the next section.
⚡️ SpeedVitals provides the following test configuration:
To open Advance Configuration, click on the ⚙️ More Options button and a popup will appear.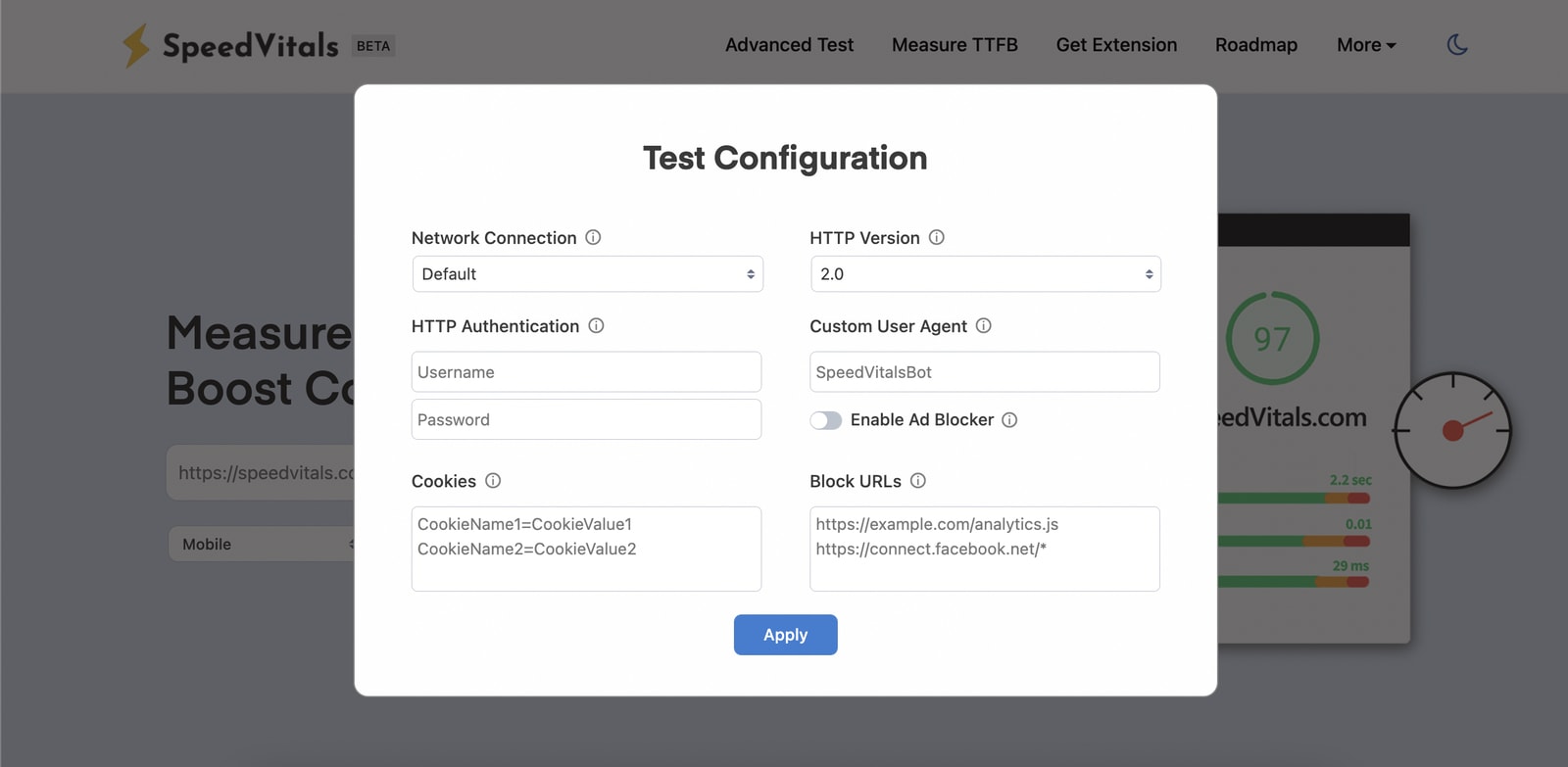 Once you're done selecting the options, either click apply or click outside the popup to Apply the selected options.
To dismiss the popup, click outside the popup box. To reset the test options, refresh the page.
Starting the Test​
After selecting all the test configurations, click the ➜ Button as shown above to start the test.
You'll now be redirected to the analyze page with a progress bar to track test completion. Once the test is complete, you will be redirected to the Test Report.
To understand the test results, visit the Understanding Results Section.