Buying Credits
If you exhaust the Free Credits Quota in your Account, you can buy more Credits. The Credits you buy are called Premium Credits and they never expire.
To buy Credits, visit the Credits Page. You have the option to choose between Web Vitals Credits (Both Single and Batch Test) or TTFB Test Credits.
https://app.speedvitals.com/account/credits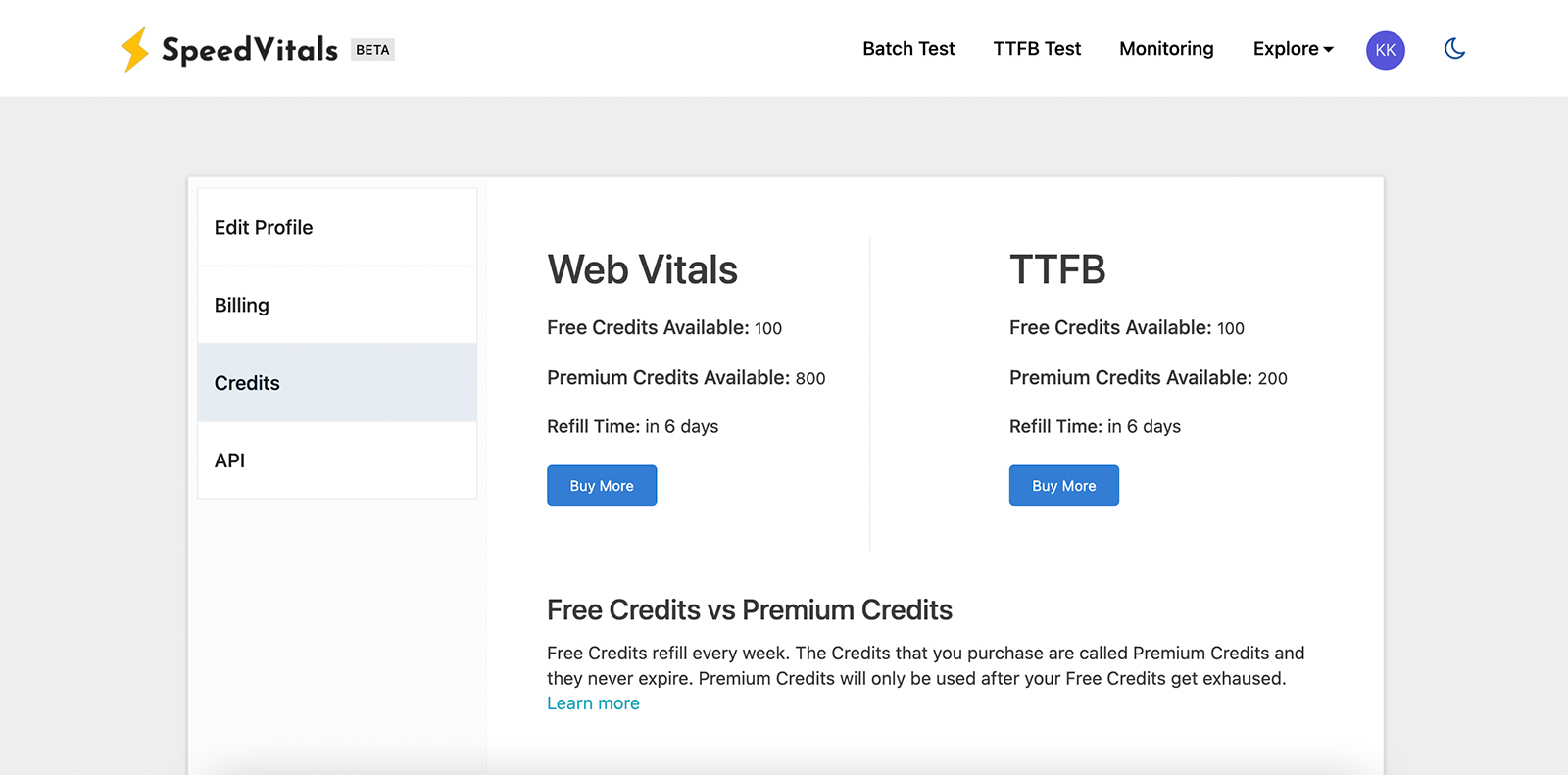 After clicking the Buy More button, you'll see a pop up where you can select the desired quantity.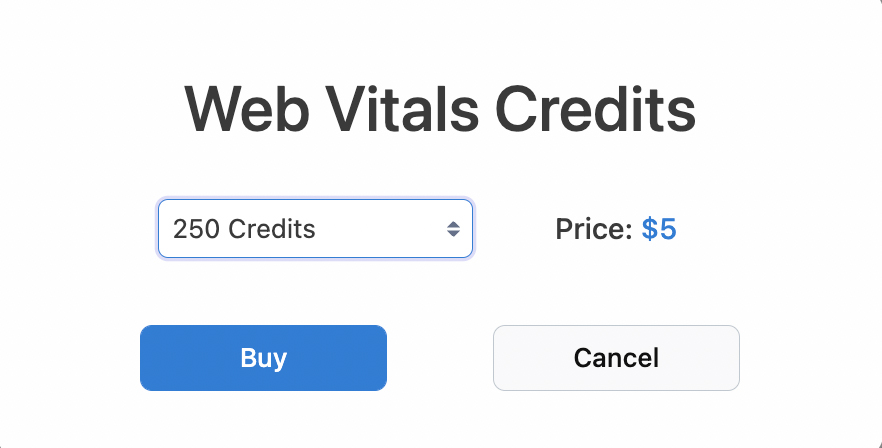 After selecting the quantity, click Buy to proceed to Checkout page.
On Checkout Page, you can find the Order Summary and Total Payable amount.
https://app.speedvitals.com/checkout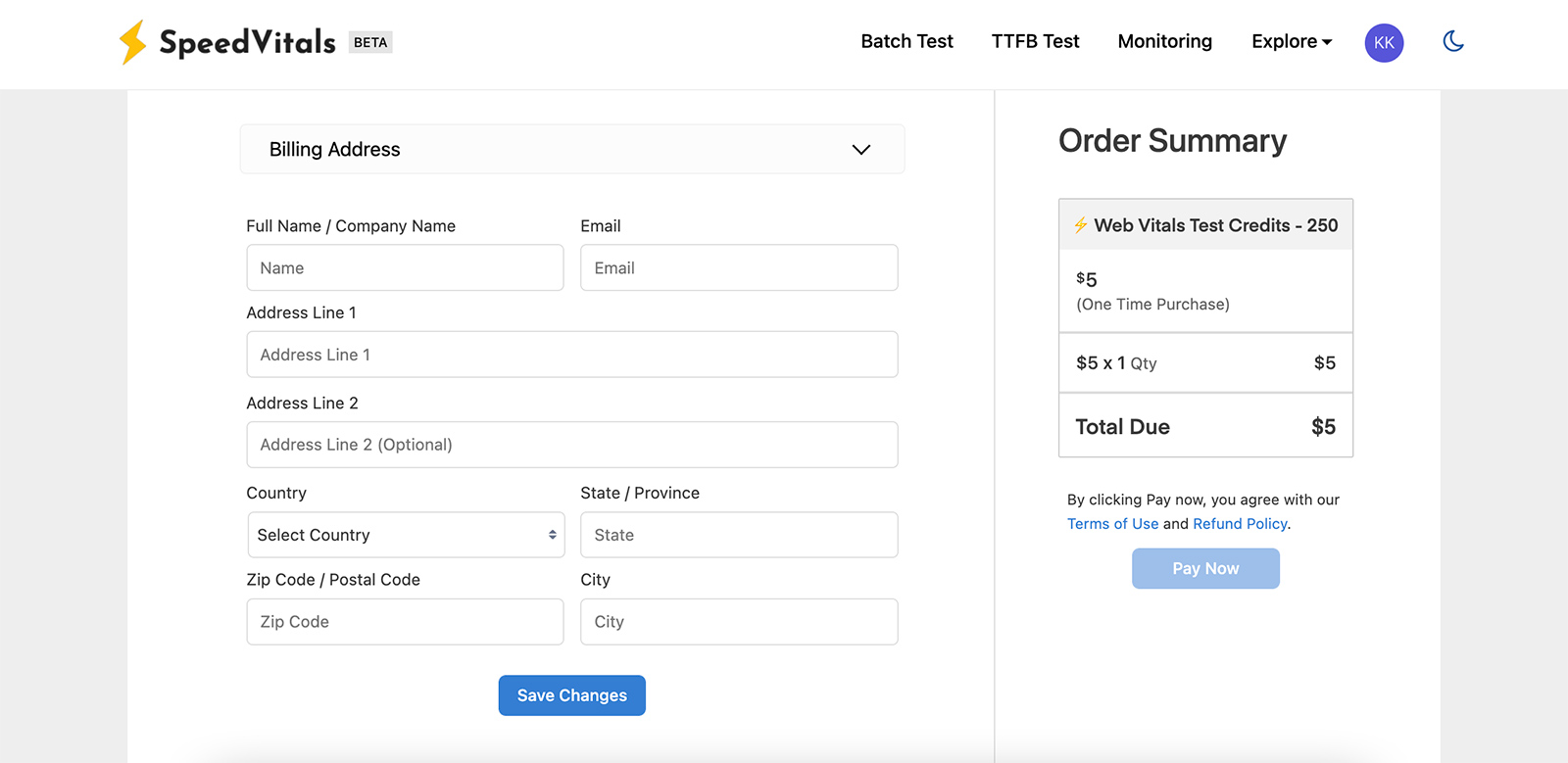 First, enter your billing address and press the Save Changes button. Next enter your Payment Details and press the Pay Now Button to Complete the Order.
Upon Payment completion, you'll recieve a Payment Receipt to the Email entered in the Billing Address. You can also see your completed payment and download invoices from the Billing Page.